Wellness Services.
One Step At A Time
Having worked in the wellness industry for over 25 years, I have been able to help men and women make positive changes in their lives. My Wellness Services include customized Wellness Solutions, 1:1 Coaching to reach your Weight & Wellness goals and growing your own business by joining my Wellness Team.
Wellness Solutions
Healthy Habits for Life
As much as you may want to make healthier choices, change can be hard. And holding ourselves accountable, doesn't always work. So many women (& men) put their health last as a priority due to today's busy lifestyles. But, our Health (as a Society) is paying the price! We need to prioritize our health and put "healthy habits" back into our daily PLANNERS.
These are steps that will help you to:
move past your obstacles
help you create realistic solutions to a healthier you
help tailor a plan just for YOU
Whether you are looking for more energy and vitality through supplements, healthy meal planning or making daily exercise a priority, I will help support you One Step at a Time to get you closer to living your BEST LIFE!
It comes down to establishing different daily routines and adopting new habits. If you want to create a new habit – you need knowledge, skill and desire. With my guidance of 25 plus years experience as a Health Advocate, you will have an accountability partner who is compassionate, understanding, and wants to help YOU make YOURSELF a priority.
Your first step is to connect with me for a 1:1 FREE 30-minute Zoom consultation.

Here are a few tips to start your journey and make your Healthy Habits stick:
Start Small
Have a Plan
Write it down – and have someone hold you accountable.
Be Specific – set SMART Goals
Keep Track
Jennie is a wonderful motivator and encourager. I have a much healthier lifestyle. Jennie truly cares about the people she works with.

Diane H.
Weight & Wellness
Do you feel stuck in a rut? Frustrated that you are not able to lose weight, find time to exercise or eat a balanced diet? Or, are you stressed because you are not living the life you desire? If your answer is "yes" to any of these questions, then, wellness coaching may be for you! Through goal setting and weekly accountability calls, we discuss what is holding you back from the life and energy you desire.
One Step at a Time
The approach at Weinhold Wellness is simple. Progress is made one step at a time. Learning more about you is one step and will guide the plan on how you can make better choices for long-term health through small changes. You will receive the support you need until these changes become a part of your daily life.
How long would we work together? However long it takes for you to reach your goals!
Here is what I can provide:
FREE initial one-on-one wellness consultation over the phone or Zoom.
Weekly support calls to help you reach your wellness goals (calls consist of open discussion regarding diet, exercise and lifestyle).
Coaching, support and training for building a sustainable wellness lifestyle
In addition, I have partnered with the #1 natural nutrition company in the U.S., which offers natural solutions for improved health and wellness. Your goal? Take baby steps toward living a healthy and well-balanced life! Let's work together to make it happen!
---
Wellness Team – Together We're Better
One of the great things about Shaklee is that I get to work with some amazing people…my friends and colleagues! They're people from all walks of life – some choose to work part time in Shaklee, and others (like me) choose to work full-time.
Shaklee is keeping up with all of the changes happening all around us. They continue to introduce new and amazing products, plus improve their Compensation plan. Our TEAM makes sure that we continue to learn and grow together. It's the BEST way to grow – both personally and professionally.
There is a common denominator.
We're all guided by some key principles: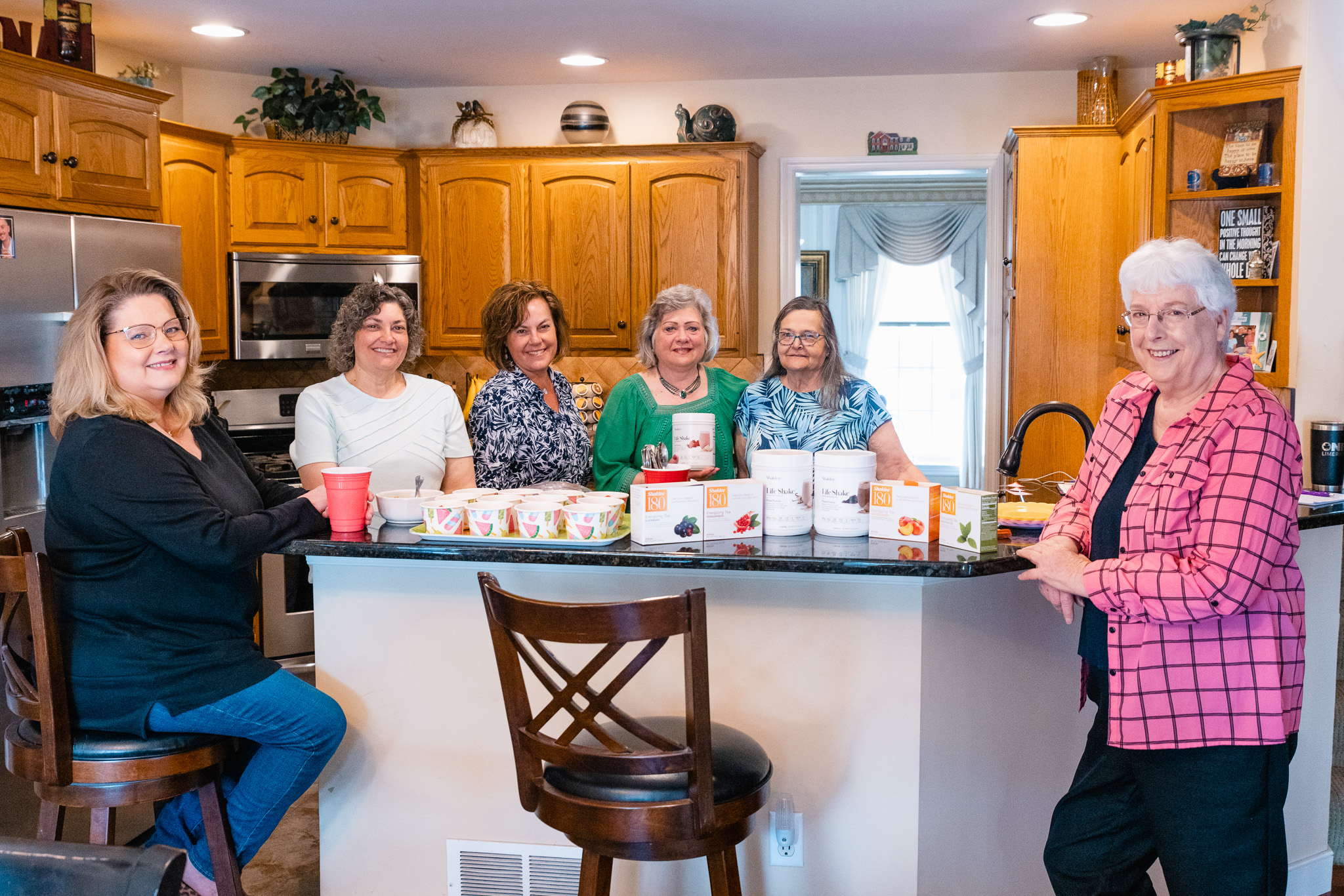 WE do what's right.
WE see the big picture.
WE recycle.
WE are coachable.
WE keep it real.
WE see beyond obstacles.
WE put "we" above "me."
WE succeed by dedicating ourselves to the dreams of others.
WE love helping you become the person you were born to be.
We'd love to have you join the TOGETHER WE'RE BETTER – A Shaklee Leadership Team.